Heat Transfer Systems
Performance Improvements:
Up to 40% reduction in weight
Zero weight/volume loss
5x improvement in manufacturing yield
Proprietary Material Parameters Used:
Product Examples:
Tube-fin heat exchanger
Shell-tube heat exchanger
Thermal transfer chassis
Demand Verticals:
Launch applications
Naval operations
Hybrid flight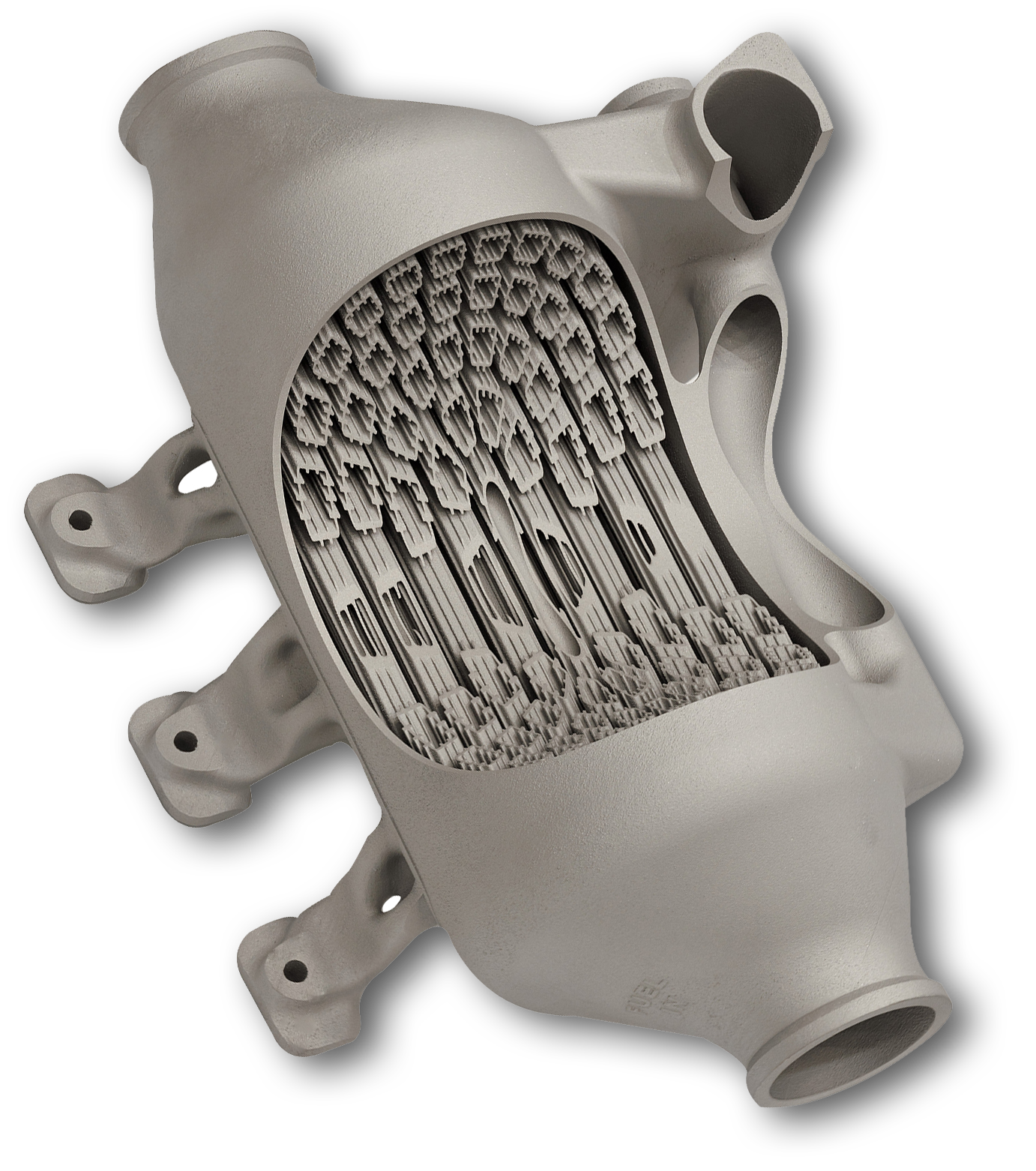 About Sintavia
Sintavia is a designer and additive manufacturer of advanced thermomechanical systems for Aerospace, Defense, & Space OEMs. Through the use of its own applied additive technology—proprietary designs, material parameters, manufacturing processes, and quality systems—we support a new generation of air, sea, and space vehicles. Our products include rocket thrust chamber assemblies, high performance heat exchangers, thermodynamic chassis, advanced fuel systems, and complex combustor assemblies.