Here you will find interesting studies and examples of Sintavia's breadth of experience in additive manufacturing. 
Find out how Sintavia is breaking new ground in advanced manufacturing.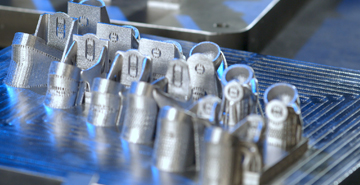 Optimized Turbine Bracket
Optimizing, testing, and fabricating a low pressure turbine cooling bracket via additive manufacturing. Sintavia shows the results of producing an exact replacement of an existing aerospace bracket that exceeds mechanical and operational properties of the original bracket while decreasing weight.
View Case Study
Download PDF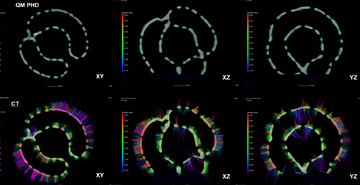 CT vs QM Meltpool Data
To determine if data from in-situ monitoring is as accurate as CT scan data, Sintavia designed a test to compare these two technologies. The results show CT scanning data and QM meltpool data may complement each other for significant gains in quality control.

Testing And Analysis
The AM manufacturing process is highly specialized with many different parameters. By controlling every step of the metal AM process under one roof, Sintavia is able to quickly validate parameters and proceed to the commercial manufacturing of critical Aerospace components.
View Case Study
Download PDF